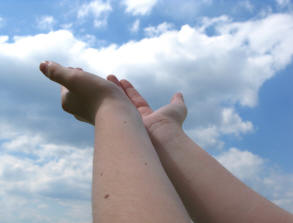 ►ACCORDING TO YOUR RICHES
MUSIC STYLE: Contemporary
TEXT: Blessings, Praise, Provision, Name of the Lord, Ask, Seek, Knock
COMPOSER: Gary Lanier
ABOUT THE SONG:
PHILIPPIANS 4:6 & 19 says...
6 Be anxious for nothing, but in everything by prayer and supplication with thanksgiving let your requests be made known to God.
19 And my God shall supply all your needs according to His riches in glory in Christ Jesus.
This powerful passage comes alive in ACCORDING TO YOUR RICHES! With jubilant praise, the chorus burst forth with the phrase, over and over, IN THE NAME OF THE LORD... I ASK, I SEEK, I KNOCK!
Take a few moments to listen to the Artist Demo, then download the sheet music and make as many copies as you need! ALSO... this song has a CD Accompaniment Track available! See below for ordering!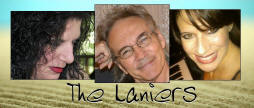 ARTIST DEMO, "According To Your Riches"

PRINT FREE SHEET MUSIC!
LEAD SHEET ►DOWNLOAD
Sheet Music includes an UNLIMITED COPY LICENSE.
Report use of all eMusicForWorship songs to CCLI.
| | | |
| --- | --- | --- |
| Report use of all songs to | | |
---
Over 40 Years of Christian Music Publishing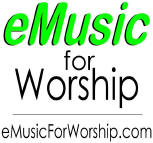 SHARING WORSHIP eMUSIC WITH THE WORLD.
In Cooperation with

THE LANIER COMPANY
SHARING WORSHIP PRINT MUSIC WITH THE WORLD.
Distribution and Administration for:
HOUSE OF LANIER PUBLISHING
CATHEDRAL CHORAL PRESS
PRAISE & WORSHIP PUBLISHING
CHURCH MUSIC PRESS
LL PUBLISHING
GOFORTH MUSIC PUBLISHING
POWER PRAISE HAWAII PUBLISHING
SETH RECORDS
CROSS STRINGS RECORDS
In Association with:
ASCAP - American Society of Composers, Authors & Publishers
BMI - Broadcast Music Incorporated
CCLI - Christian Copyright Licensing International
eMusic for Worship . music@emusicforworship.com