VIEW THE VIDEO TO HEAR "AT YOUR FEET"
MUSIC STYLE: Worship
TEXT: Worship, Mercy Seat, Love
COMPOSER: Gary Lanier
ABOUT THE SONG:
Imagine sitting at the feet of the Lord. How would you react?
This songs says...
"I'm here O Lord just to sit at your feet.
To hear and worship I find sweet relief.
I pour out my heart at Your mercy seat.
As I kneel down and sit at Your feet."
This is a sing-a-long that is excellent for small groups or large congregations.
Take a few moments and sit at the feet of Jesus as you experience this intimate worship song, AT YOUR FEET.

From the Worship CD, BLESS THE LORD,
Artist: Gary Lanier

PRINT FREE SHEET MUSIC
►FREE LEAD SHEET, Key of Bb ►DOWNLOAD
►FREE LEAD SHEET, Key of C ►DOWNLOAD
Sheet Music includes an UNLIMITED COPY LICENSE.
Report use of all eMusicForWorship songs to CCLI.
►SING-A-LONG WORSHIP VIDEO ►LEARN MORE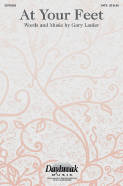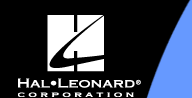 AT YOU FEET by Gary Lanier
Jesus says, "Come to Me, all who labor." The thought of sitting at His feet in an act of reverence and worship is awesome and powerful, and is portrayed beautifully in this arrangement of AT YOUR FEET.

DOWNLOADABLE PRODUCT INFO:
After purchase you will receive an email from eMUSIC FOR WORSHIP
that includes files of your purchased eMusic product. There will NOT be
a download link on your final purchase page. You will receive a SEPARATE
email from eMUSIC FOR WORSHIP with your downloadable purchased products.