ABOUT THE SONG:
PSALM 103: 1-5 says...
1 Bless the Lord, O my soul; And all that is within me, bless His holy name.
2 Bless the Lord, O my soul, And forget none of His benefits;
3 Who pardons all your iniquities; Who heals all your diseases;
4 Who redeems your life from the pit; Who crowns you with lovingkindness and compassion;
5 Who satisfies your years with good things, So that your youth is renewed like the eagle.
With jubilant praise, this song encourages the soul to bless the Lord, highlighting these wonderful truths_ The Lord has saved me and made my life brand new! He has healed me, and He shields me, and renews my youth! Take a few moments to listen the the Live Worship Video, then download the sheet music and make as many copies as you need!
MUSIC STYLE: Contemporary
TEXT: Bless, Praise, Salvation, Healing
COMPOSER: Gary Lanier
VIEW THE VIDEO TO HEAR "BLESS THE LORD"

From the Worship CD, BLESS THE LORD,
Artist: Gary Lanier

PRINT FREE SHEET MUSIC!
LEAD SHEET ►DOWNLOAD
Sheet Music includes an UNLIMITED COPY LICENSE.
Report use of all eMusicForWorship songs to CCLI.

►SING-A-LONG WORSHIP VIDEO ►LEARN MORE
Excellent for small groups or full congregations!
| | | |
| --- | --- | --- |
| Report use of all songs to | | |
---
Over 40 Years of Christian Music Publishing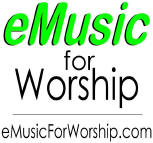 SHARING WORSHIP eMUSIC WITH THE WORLD.
In Cooperation with

THE LANIER COMPANY
SHARING WORSHIP PRINT MUSIC WITH THE WORLD.
Distribution and Administration for:
HOUSE OF LANIER PUBLISHING
CATHEDRAL CHORAL PRESS
PRAISE & WORSHIP PUBLISHING
CHURCH MUSIC PRESS
LL PUBLISHING
GOFORTH MUSIC PUBLISHING
POWER PRAISE HAWAII PUBLISHING
SETH RECORDS
CROSS STRINGS RECORDS
In Association with:
ASCAP - American Society of Composers, Authors & Publishers
BMI - Broadcast Music Incorporated
CCLI - Christian Copyright Licensing International
eMusic for Worship . music@emusicforworship.com