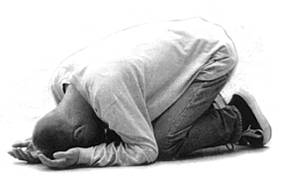 MUSIC STYLE: Contemporary Worship
TEXT: God, Jesus, Worship, Bow
COMPOSER: Gary Lanier
ABOUT THE SONG:
HEBREWS 4:16 says...
Let us therefore draw near with confidence to the throne of grace, that we may receive mercy and may find grace to help in time of need.
This chorus is all about worship in the presence of God, the Father and Jesus, the Son. In awe the worshipper sings, "HERE I AM, BEFORE THE GREAT I AM AND THE HOLY LAMB, WHO DIED FOR ME." This chorus will become a favorite that you will find yourself singing over and over, at all times of the day or night, as you worship before the throne of God.
Take a few moments to listen to the Live Worship Demo, then download the sheet music, which includes a LEAD SHEET and HYMN SHEET. Make as many copies as you need!

LIVE WORSHIP DEMO ►LISTEN Click for Immediate Listen.
FREE LIVE WORSHIP DEMO ►MP3 DOWNLOAD Click to listen (may take a
few minutes to download) or Right Click & "Save Target As" to a file of your choice.

PRINT FREE SHEET MUSIC!
LEAD SHEET ►DOWNLOAD
HYMN SHEET ►DOWNLOAD
Sheet Music includes an UNLIMITED COPY LICENSE.
Report use of all eMusicForWorship songs to CCLI.
| | | |
| --- | --- | --- |
| Report use of all songs to | | |
---
Over 40 Years of Christian Music Publishing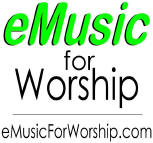 SHARING WORSHIP eMUSIC WITH THE WORLD.
In Cooperation with

THE LANIER COMPANY
SHARING WORSHIP PRINT MUSIC WITH THE WORLD.
Distribution and Administration for:
HOUSE OF LANIER PUBLISHING
CATHEDRAL CHORAL PRESS
PRAISE & WORSHIP PUBLISHING
CHURCH MUSIC PRESS
LL PUBLISHING
GOFORTH MUSIC PUBLISHING
POWER PRAISE HAWAII PUBLISHING
SETH RECORDS
CROSS STRINGS RECORDS
In Association with:
ASCAP - American Society of Composers, Authors & Publishers
BMI - Broadcast Music Incorporated
CCLI - Christian Copyright Licensing International
eMusic for Worship . music@emusicforworship.com