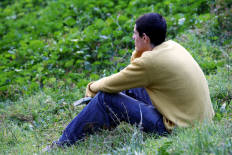 MUSIC STYLE: Inspirational
TEXT: Holy Spirit, Protection, Comfort
COMPOSER: Gary Lanier
ABOUT THE SONG:
There are times when everything seems to be falling apart and people have disappointed you. It is during times like this that God wants you to remember that He has given you a Comforter, the Holy Spirit, and He is ALWAYS there for you. He will comfort and lead you, never deceive you. That's what this song is all about... God is saying to you, "I'M HERE FOR YOU."
Listen below, then download the FREE MP3 and LEAD SHEET. Remember, the FREE Sheet Music comes with an UNLIMITED COPY LICENSE, so you can make as many copies as you need. Also, if you are a soloist, an MP3 Accompaniment Track is available.

FREE ARTIST DEMO
Right Click & "Save Target As" to a file of your choice.

PRINT FREE SHEET MUSIC!
FREE LEAD SHEET ►DOWNLOAD
Sheet Music includes an UNLIMITED COPY LICENSE.
Report use of all eMusicForWorship songs to CCLI.

ARTIST RESOURCES
MP3 ACCOMPANIMENT TRACK $6.95 ►BUY NOW!
MP3 Accompaniment Track will be shipped via email, once payment is received.
| | | |
| --- | --- | --- |
| Report use of all songs to | | |
---
Over 40 Years of Christian Music Publishing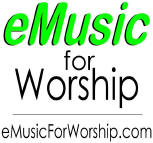 SHARING WORSHIP eMUSIC WITH THE WORLD.
In Cooperation with

THE LANIER COMPANY
SHARING WORSHIP PRINT MUSIC WITH THE WORLD.
Distribution and Administration for:
HOUSE OF LANIER PUBLISHING
CATHEDRAL CHORAL PRESS
PRAISE & WORSHIP PUBLISHING
CHURCH MUSIC PRESS
LL PUBLISHING
GOFORTH MUSIC PUBLISHING
POWER PRAISE HAWAII PUBLISHING
SETH RECORDS
CROSS STRINGS RECORDS
In Association with:
ASCAP - American Society of Composers, Authors & Publishers
BMI - Broadcast Music Incorporated
CCLI - Christian Copyright Licensing International
eMusic for Worship . music@emusicforworship.com