MUSIC STYLE: Worship
TEXT: God, Refuge, Protection, Love, Worship, Security
COMPOSER: Leah Lanier
ABOUT THE SONG:
He will cover you with His feathers, And under His wings you will find refuge. (Psalm 91:4) This songs beautifully expresses the peace of knowing that every Child of God can find love and protection under the all encompassing wings of the Heavenly Father.
A recent story was told that paints a perfect picture of the beauty of MY FATHER'S WINGS...
After a forest fire in Yellowstone National Park, forest rangers began their trek up a mountain to assess the inferno's damage. One ranger found a bird literally petrified in ashes, perched statuesquely on the ground at the base of a tree. Somewhat sickened by the eerie sight, he knocked over the bird with a stick. When he gently struck it, three tiny chicks scurried from under their dead mother's wings. The loving mother, keenly aware of impending disaster, had carried her offspring to the base of the tree and had gathered them under her wings, instinctively knowing that the toxic smoke would rise. She could have flown to safety but had refused to abandon her babies. Then the blaze had arrived and the heat had scorched her small body, the mother had remained steadfast...because she had been willing to die, so those under the cover of her wings would live.
RECENT COMMENT:
"I just listened to Leah's "My Father's Wings" and to say I was taken back would be an understatement. What a strong and penetrating voice, one that is unique. It just draws me into a place of tranquility and wholly acknowledges our Father's presence." Jon, TX, USA

PRINT FREE SHEET MUSIC!
LEAD SHEET ►DOWNLOAD
Sheet Music includes an UNLIMITED COPY LICENSE.
Report use of all eMusicForWorship songs to CCLI.

MY FATHER'S WINGS
Leah Lanier Vocal MP3 $1.00 BUY

►SING-A-LONG WORSHIP VIDEO ►LEARN MORE
| | | |
| --- | --- | --- |
| Report use of all songs to | | |
---
Over 40 Years of Christian Music Publishing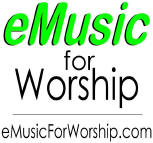 SHARING WORSHIP eMUSIC WITH THE WORLD.
In Cooperation with

THE LANIER COMPANY
SHARING WORSHIP PRINT MUSIC WITH THE WORLD.
Distribution and Administration for:
HOUSE OF LANIER PUBLISHING
CATHEDRAL CHORAL PRESS
PRAISE & WORSHIP PUBLISHING
CHURCH MUSIC PRESS
LL PUBLISHING
GOFORTH MUSIC PUBLISHING
POWER PRAISE HAWAII PUBLISHING
SETH RECORDS
CROSS STRINGS RECORDS
In Association with:
ASCAP - American Society of Composers, Authors & Publishers
BMI - Broadcast Music Incorporated
CCLI - Christian Copyright Licensing International
eMusic for Worship . music@emusicforworship.com