►O THE GLORY OF YOUR PRESENCE
MUSIC STYLE: Worship
TEXT: Love, Calvary, Resurrection
COMPOSER: Gary Lanier
ABOUT THE SONG:
O THE GLORY OF YOUR PRESENCE is a beautiful worship song about the glory of Christ
that shown brightly as He hung on the cross. Sing a long with Worship Leader and Composer, Gary Lanier.
This video can be used as a sing-a-long for small groups or large congregations.

►FREE SING-A-LONG WORSHIP VIDEO ►LEARN MORE
Excellent for small groups or full congregations!

O THE GLORY OF YOUR PRESENCE
From the Worship CD, BLESS THE LORD,
Artist: Gary Lanier

PRINT FREE SHEET MUSIC!
►LEAD SHEET ►DOWNLOAD
►HYMN SHEET ►DOWNLOAD
Sheet Music includes an UNLIMITED COPY LICENSE.
Report use of all eMusicForWorship songs to CCLI.
►THE CHORAL REVIEW | ARRANGED BY GARY LANIER
O THE GLORY OF YOUR PRESENCE with
AT THE CROSS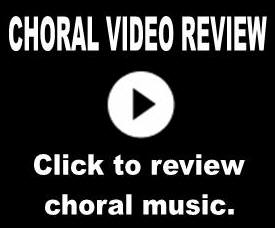 This video is a WMV format and plays through a Windows Media Player.
If you have problems viewing the video, for a FREE WINDOWS MEDIA PLAYER
click the link at the bottom of this page.

O THE GLORY with AT THE CROSS
Choral eMusic $19.95 BUY SHIPPED VIA EMAIL!
Includes: CHORAL/ACCOMPANIMENT SCORE, CHORAL PARTS,
UNLIMITED COPY LICENSE, & COVER ART

DOWNLOADABLE PRODUCT INFO:
IF YOU ARE PURCHASING A PRODUCT:
After purchase you will receive an email from eMUSIC FOR WORSHIP
that includes files of your purchased eMusic product. There will NOT be
a download link on your final purchase page. You will receive a SEPARATE
email from eMUSIC FOR WORSHIP with your downloadable purchased products.