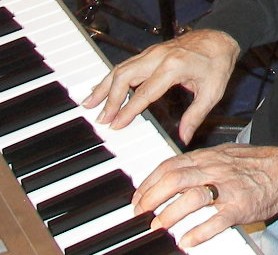 MUSIC STYLE: Worship
TEXT: Worship, God
COMPOSER: Gary Lanier
ABOUT THE SONG:
After singing almost all of his life, Gary Lanier was told in 1991 that he may never sing again. He had developed a growth on his right vocal cord and after laser surgery the outcome was not good. The growth could not be removed without taking out part of the vocal cord, and with the growth in place, Gary could not sing.
One day, while under strict instructions from the doctor not to use his voice, Gary began to hear a song in his head. Determined to worship, even though he could not sing, he sat down at the piano to put the song on paper.
From the staircase, his wife Valleta began to hear music from the piano. Then, the unthinkable happened. The rich baritone voice of Gary Lanier filled the air. In a few moments YOU ARE HOLY was born, and Gary was singing again.
In the years that have followed Gary's voice has grown stronger and stronger. When asked if God removed the growth, Gary responds, "I am singing. Whether God removed it, or allowed me to sing with it, does not matter. Through His power I am singing."

LIVE WORSHIP DEMO ►LISTEN
FREE LIVE WORSHIP DEMO ►MP3 DOWNLOAD
Right Click & "Save Target As" to a file of your choice.

PRINT FREE SHEET MUSIC!
LEAD SHEET ►DOWNLOAD
HYMN SHEET ►DOWNLOAD
Sheet Music includes an UNLIMITED COPY LICENSE.
Report use of all eMusicForWorship songs to CCLI.
| | | |
| --- | --- | --- |
| Report use of all songs to | | |
---
Over 40 Years of Christian Music Publishing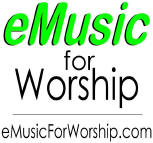 SHARING WORSHIP eMUSIC WITH THE WORLD.
In Cooperation with

THE LANIER COMPANY
SHARING WORSHIP PRINT MUSIC WITH THE WORLD.
Distribution and Administration for:
HOUSE OF LANIER PUBLISHING
CATHEDRAL CHORAL PRESS
PRAISE & WORSHIP PUBLISHING
CHURCH MUSIC PRESS
LL PUBLISHING
GOFORTH MUSIC PUBLISHING
POWER PRAISE HAWAII PUBLISHING
SETH RECORDS
CROSS STRINGS RECORDS
In Association with:
ASCAP - American Society of Composers, Authors & Publishers
BMI - Broadcast Music Incorporated
CCLI - Christian Copyright Licensing International
eMusic for Worship . music@emusicforworship.com